What Our Clients Say…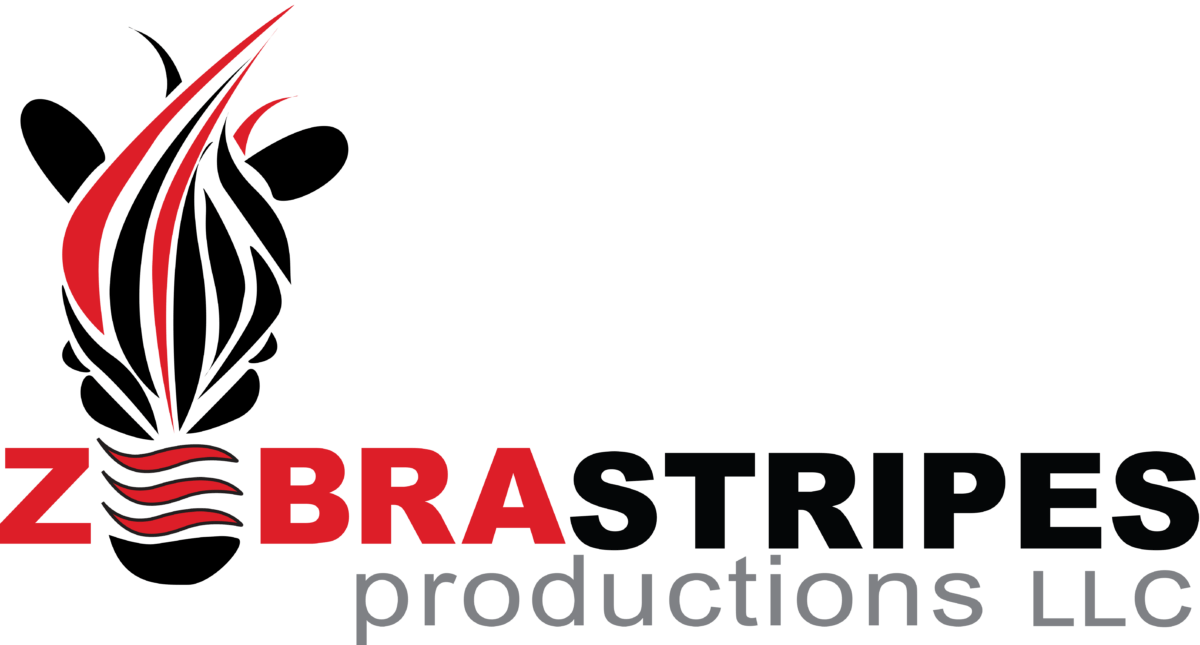 We are honored and happy to team with many GREAT Clients. This is what some have commented.
I have been wanting to watch my old home movies for years and knew they needed converted, but didn't know who could do it. So glad I came across Zebrastripes because they did it for me and were very responsive, thorough, and kind! I'm so happy to be able to watch those fun moments from years ago again!
Marcia is not only an amazing photographer, she is also fun to work with during the entire process from start to finish. Marcia is a true artist, who takes great pride in creating a beautiful photograph for your business or personal life. Her eye for detail, and and time she gives to preparing, excetuting, and helping you select your products is fabulous. I encourage anyone who is looking for a great photographer, to schedule a time to talk with Marcia to learn more about what she can offer to you, your family or even your pet !
Zebrastripes productions took my vision for AG Pest Control and brought it to fruition easily. Marcia is a true professional. My shoot was easy and fun. I will be working with Zebrastripes Productions again soon.
Wow! What an amazing job Marcia of Zebrastripes Productions did to restore 3 photos for us! She worked with a 2.5 x 3. inch photo and enhanced to a 16x20 on metal! Marcia is so detailed she took out all of the imperfections to have clear photo enlargements. Theses treasures will be kept for generations of my husband Richard. Marcia worked for hours to lighten the shadows of my husbands Mother and Father so they would be clearly seen. We highly recommend Marcia's expertise and dedication so that you are 100% satisfied! Thank you Marcia!​
Beautiful photo restoration, Marcia. Love your studio, and the gift presentation for Dan's photo with his Dad (metal print) was really special. Thank you!
Marcia did an excellent job restoring an older photo I had of Willie Nelson and me. The old photo had chopped off the top of my head and wasn't one I was eager to show. Marcia cleaned up the old photo and even managed to "give me the top of my head back". I will be proud to display this restored photo.​
Marcia has done all of my branding images (including my photo for a book contribution) for the last five years. I was instantly drawn to her professionalism and fun attitude as well as her willingness to go the extra mile to make sure my image expressed my personality. She has become more than a leader in my organization, she has become my friend. I highly recommend Marcia for branding images, photo restoration, or anything else you need to tell your unique story. I have watched her grow into a confident leader and entrepreneur and wouldn't trust my image to anyone else.​
Marcia, is the most professional business owner that I have met. I have known Marcia for 4 yrs, we have built a great relationship. Her photography is outstanding because she is not only a perfectionist, but a very caring lady that will not show her work unless it meets her expectations. Check out her website and see for yourself.
Marcia did a great job creating a DVD for our client from our live event footage. She made a nice clean menu and we and the client were both happy with the finished product. She even met me to pick up the product at a time that was convenient and a place that we both could get to easily.
Zebrastripes created physical DVD's for us from a client video project that needed to be reviewed by older viewers. Marcia was great about communication and working with our Media Director to manage the requirements and production of the final product. The product was delivered on time and on budget. Thank you so much.
Marcia did an amazing job on my headshot for Lunatic Fringe Salon! Felt very comfortable and was very pleased with results!
Marcia did a wonderful job on my headshots. She is very easy and fun to work with.
I had so much fun working with Marcia. Having never done anything like this before, she was great to work with for my branding photo shoot. She has a wonderful joyful personality and an amazing and creative eye. She took a very generous amount to time and made sure I was happy every step of the way. I love my pictures and would highly recommend her to others! It's a process...enjoy the experience!
Marcia did an amazing job shooting my son's Senior Portraits! He has a very "unique & edgy" style and isn't the most cooperative photography subject, but his style and personality shined through each photo beautifully! It was difficult to narrow down to just a few shots as she captured him so well.
Beautiful images created by Marcia Gaebel! She works to get just the right shot!
It was time for a new professional photo, and I wanted to support a local business. The Zebra caught my eye, but it didn't take long to learn that Marcia Gaebel is the treasure. Marcia took the time to know me, what I loved in my career and otherwise, so that she could capture an image of me that would present to others something more than a picture. The attention to every detail and support along the way was thorough and impeccably finished.
I had head shots done with Marcia this spring, and the entire experience was top notch. Marcia is a true professional, and even though I hate having my picture taken, she really made it fun. I've gotten great response to my picture - it's probably the best photo ever taken of me. Thanks, Marcia!
Marcia is thoughtful and has a very pleasant way of making having your photo taken feel comfortable - when often it is not! She is a joy to work with and her photography work is outstanding.
Marcia is great to work with. Fun and takes your time to capture exactly what u want
Marcia is a real pro at restoring old photo's. No wrinkles, specs or flecks anywhere. She brought new life to my Dad's story of his military years! We reminisced in his old photo's together and had a few touching moments. Truly to be cherished. Thank you Marcia!
Marcia was incredible! She really took her time and took great photos, and shes such a sweet person! I normally don't like getting pictures taken, but she made me so comfortable and excited to get them done! The whole time i was there it was like talking to a friend. Thank you marcia! Couldn't be happier😁
Loved working with Marcia the owner. She makes every moment working with her enjoyable. Her work is amazing and I love what she has done for us.
Zebrastripes Productions is very professional! Marcia made my shoot feel very natural and my photo for a book I was featured in came out perfectly. She worked with the publisher directly and made it a seamless process. I would highly recommend her for all of your photo needs. She also shoots all of my business meetings and everyone loves the photos! Highly recommended!
I selected Marcia a the official photographer for my team of stylists for Lunatic Fringe Salon. The results were amazing! She made each stylist feel so comfortable, showing the results along the way to make them feel at ease. She spend quality time with me beforehand to ensure she understood the look and feel I was looking for and the head shots were spot on! I highly recommend Marcia and Zebrastripes Productions!
Marcia did my professional headshots! I told her exactly what vibe I wanted to give off in the picture and she instructed me very well on how to do so. I am not a good picture taker and have a few things I am self conscious about when I am photographed. Marcia helped pose me to hide these features or make them less noticeable and I loved how they turned out! She was also very friendly and while she definetely took her time and shot from many different angles, it didn't take HOURS like photo shoots that I've been to before. Highly recommend her!
I had professional headshots taken and I love them! I normally hate getting my picture taken but Marcia made me feel so comfortable and was so fun to work with! Thanks Marcia!
Marcia is such a talented photographer! The photos she took of me I actually feel very confident in using for my business! She was so sweet and accommodating! I love working with her!!! Will definitely be working with her again in the future! Thank you so much Marcia!!​
Marcia, you are an amazing photographer, the way you are able to capture the essence of who you are shooting, is truly amazing. You capture that special look, or facial expression, that no one has been able to do in the past. The "outtakes" you have done have turned out to be some of my favorite shots. You are so very casual to work with,that I forget that I am having pictures taken. My family has enjoyed every session we have done with you. I feel like you have captured some of the most important times in our lives
Marcia, I loved the experience of working and "posing" for a professional photographer who would provide a quality photo for my Social Media pages and my business cards. You knew precisely what you were doing, directing and orchestrating the "shoot" with fun comments, unique quips, liveliness, plus water to quench our thirst from our laughter and activity. The photos turned out amazingly beautiful. You're masterful in pulling out ones beauty and essence, and portraying it exquisitely on paper and e-visuals. Thanks you so much!
I had Marcia do pictures of our dog, Maggie. She took a couple of hours while taking the pictures. She's very professional in the way she stands and moves while working. She provided props like hats, a ladder and baskets. She had so much patience with Maggie. She had various scenes for Maggie to pose in. When we saw our gallery of pictures we had so many to choose from, it was hard to pick. We bought some prints and wall art, Interchangeables, that can be arranged in any configuration. I would recommend Marcia because she's so patient and professional.